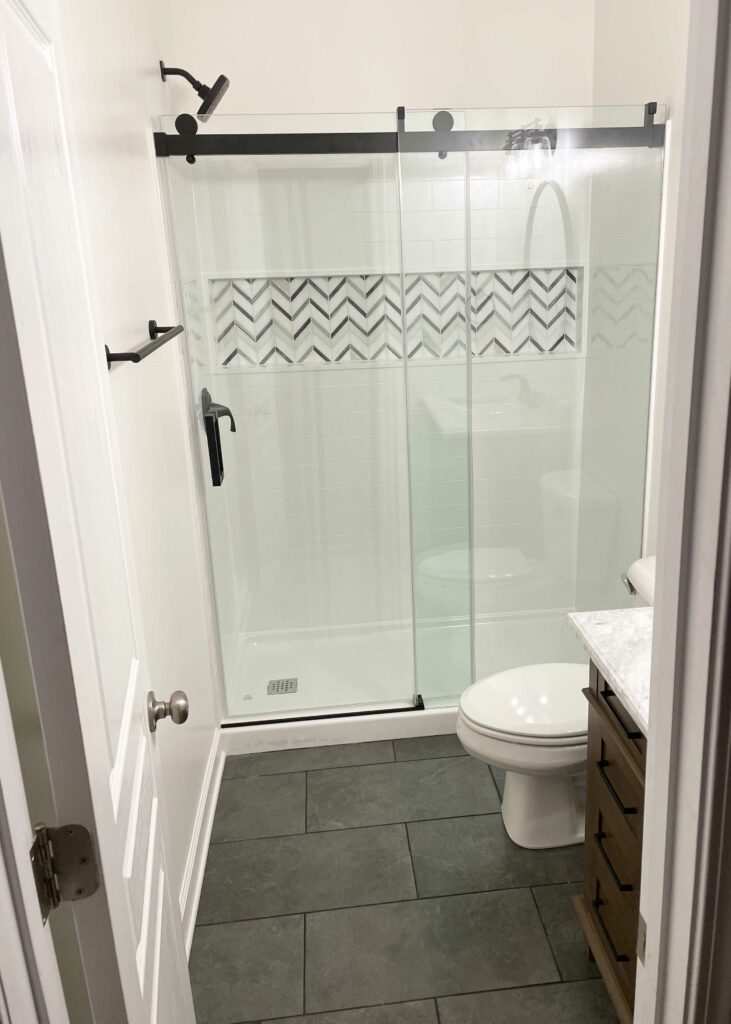 A freshly remodeled bathroom is a great investment in your home. The expert contractors at HouseFix, Inc. boast decades of experience in bathroom remodeling in Raleigh, Durham, and Chapel Hill.
Our family-owned and operated bathroom remodeling company provides turn-key services taking care of every aspect of your bathroom remodel. Our qualified and experienced team helps with the design and decisions for your new bathroom. We can take care of every aspect of the remodel and help design and deliver a beautiful new bathroom, with exceptional results.
Allow us to turn your old bathroom into the luxury bathroom you deserve. Contact our bathroom remodeling contractors today to get started!